The Tiny Washable Duffels - 30L
Regular price
$199.00 USD
Regular price
Sale price
$199.00 USD
Unit price
per
Sale
Sold out
WASHABLE LINE
Our Tiny TOBIQ Bag in durable recycled polyester. This 30L duffel is the sweetest organized bag you ever did see. Within each of its four equal compartments you'll find 2 interior bungees and a long zippered pocket. From the wide rainbow openings to the secret stowable water bottle pouch, its features are perfect for tiny travelers or their care-givers. 
FEATURES
4 compartments with 20 total organizational options

Fabric: Extremely resilient, weather and stain resistant 600D CORDURA® RPET (recycled plastics). It feels like a durable, flexible polyester weave.

Machine washable

Padded laptop sleeve with waterproof zipper fits up to 15" laptop

Zippered stowable water bottle pouch extends as needed

Stowaway backpack straps in zippered base pocket

Detachable shoulder strap and handles on front and side panels.

Personal item size for most standard airlines

Patent Pending
SIZE & SPECS
Volume: 30L

Size: H 8" x D 13" x W 17"

Weight: 2lbs

Fabric Details: 600D CORDURA® RPET (recycled plastics) body and base + YKK zippers = durable and washable. It feels like a strong woven polyester.

Warranty: Yes! 30 day satisfaction, Lifetime Manufacturer 
RETURNS
We want you to love your bag and use it well. If you don't love it, you have 30 days to return it. If it malfunctions somehow during a lifetime of adventures with you, we'll replace it. Contact support@tobiqtravel.com for help and we'll make it right.
Share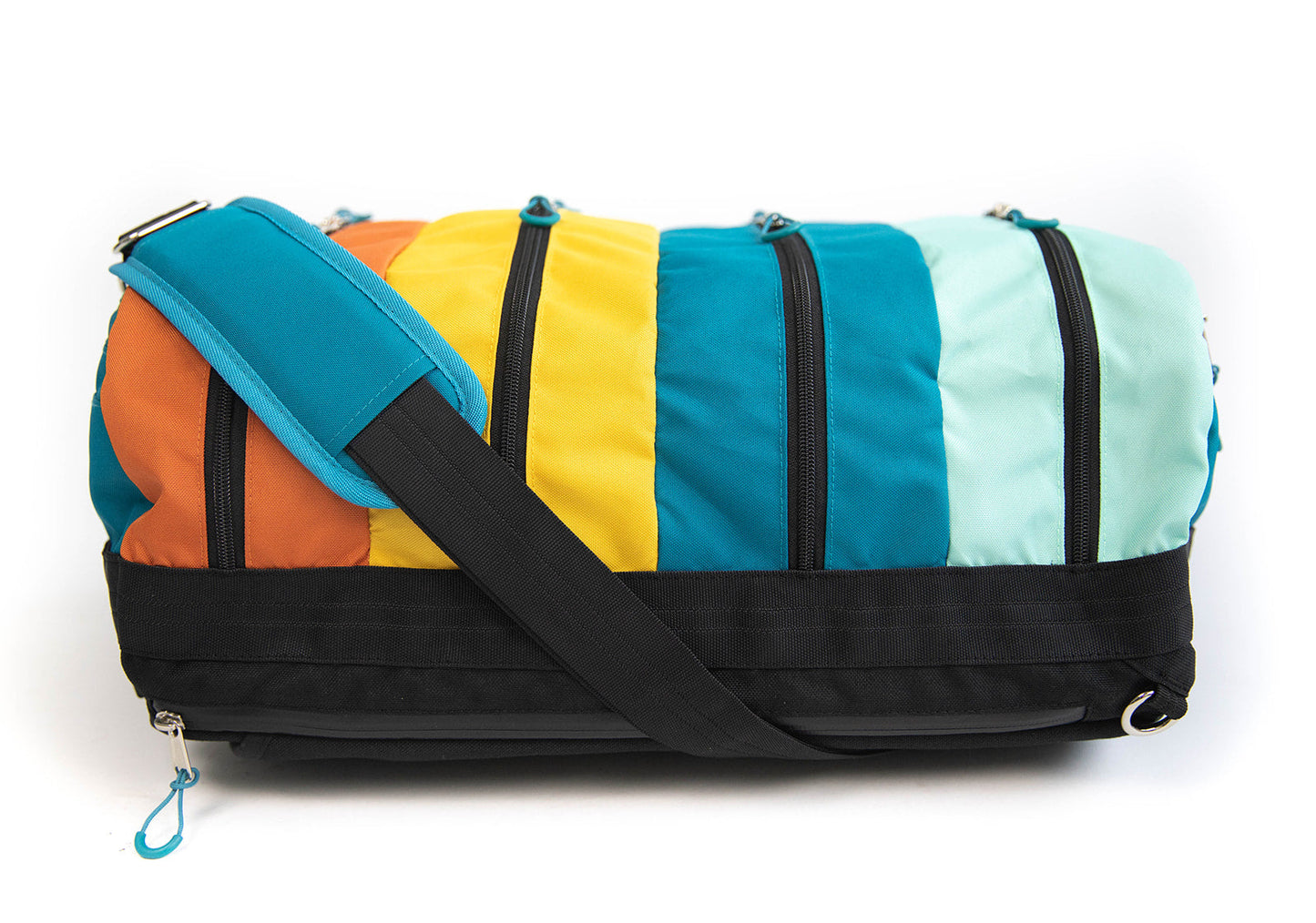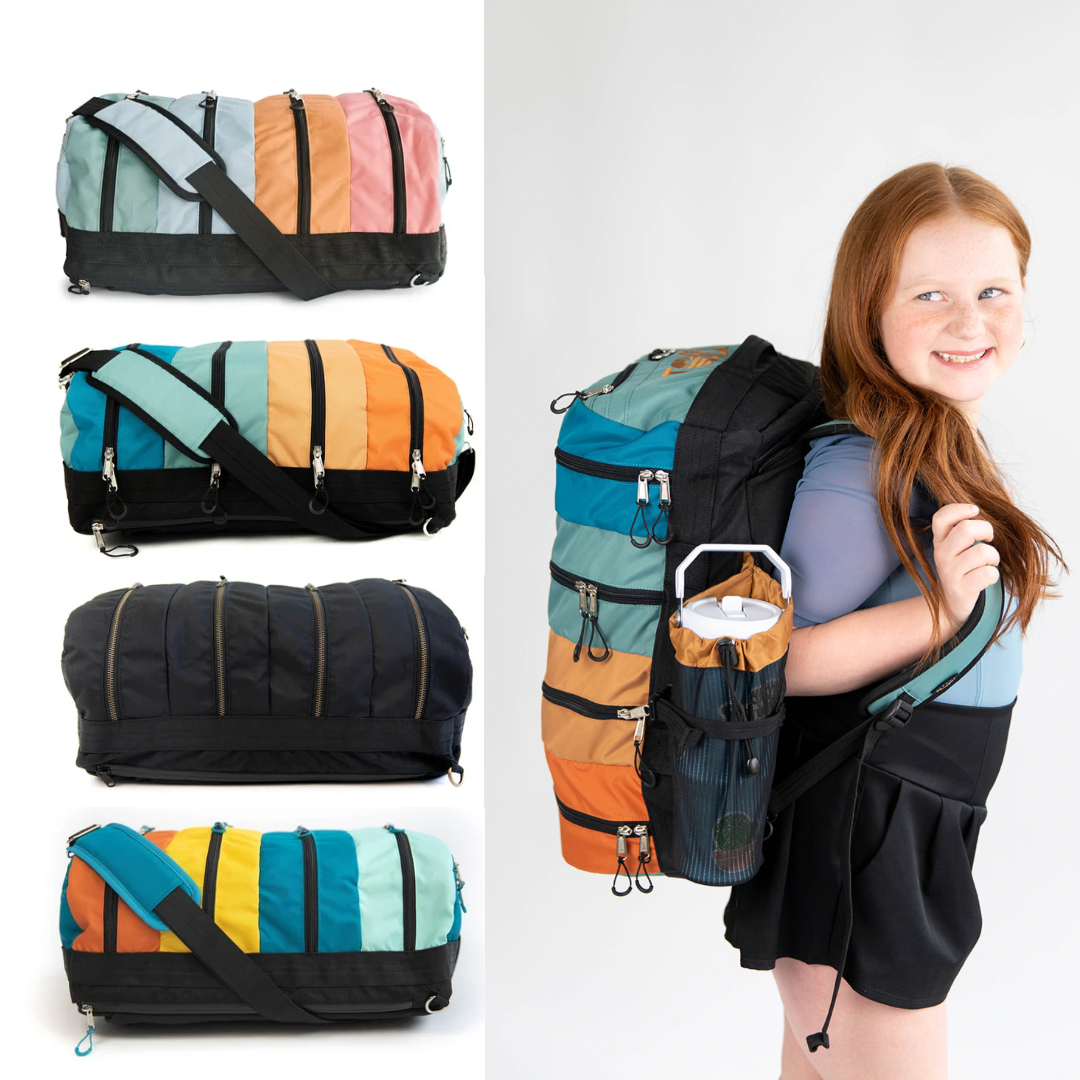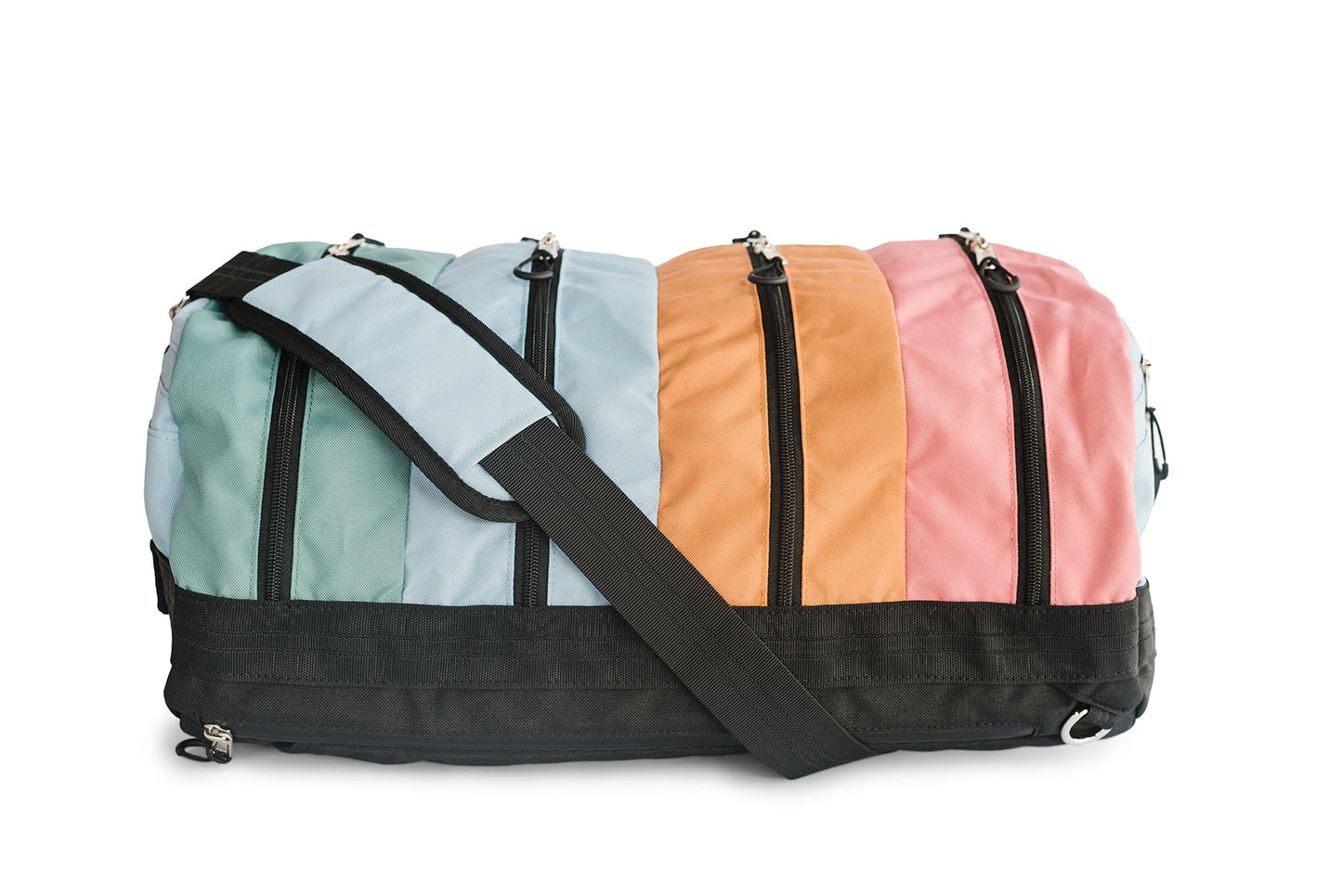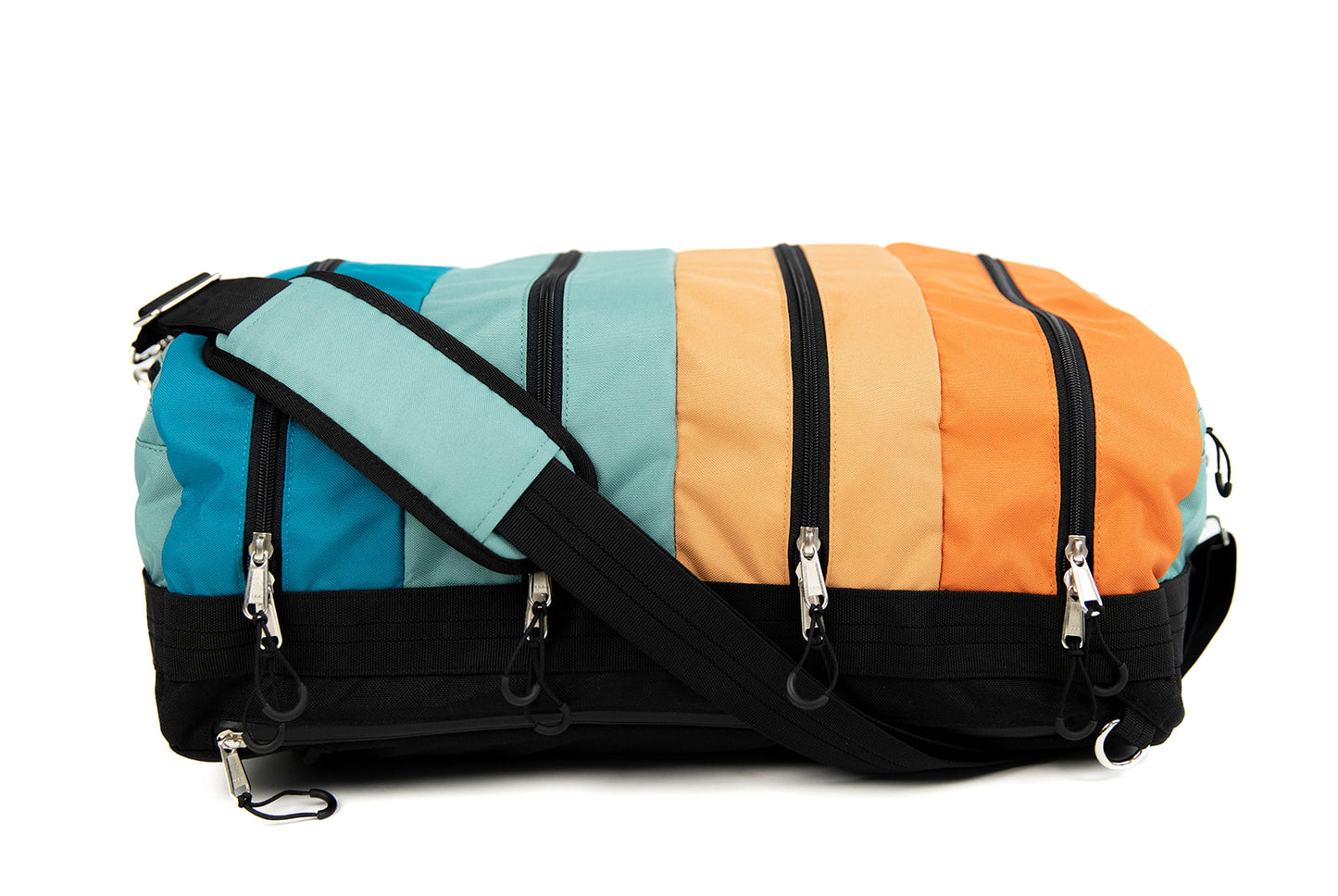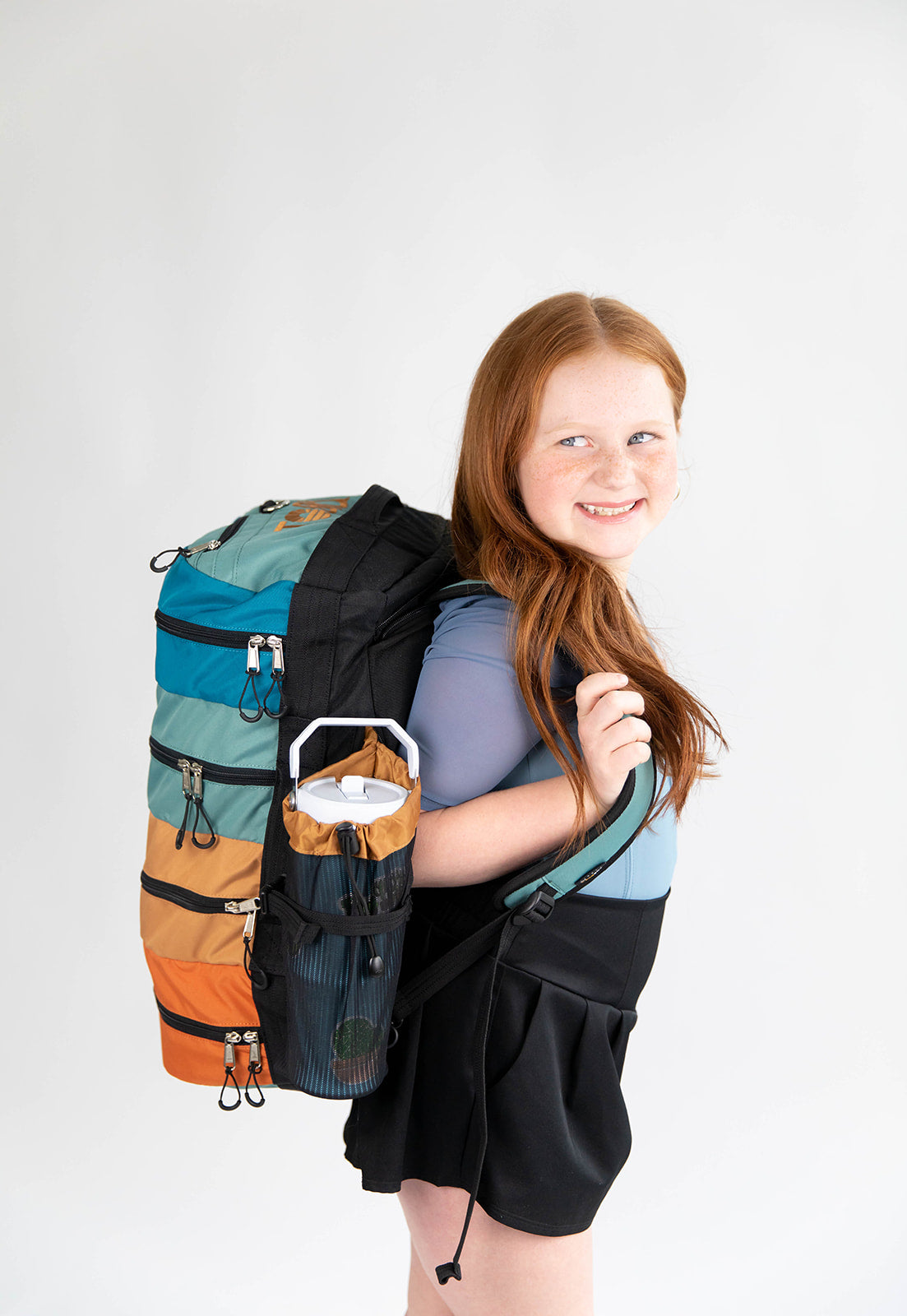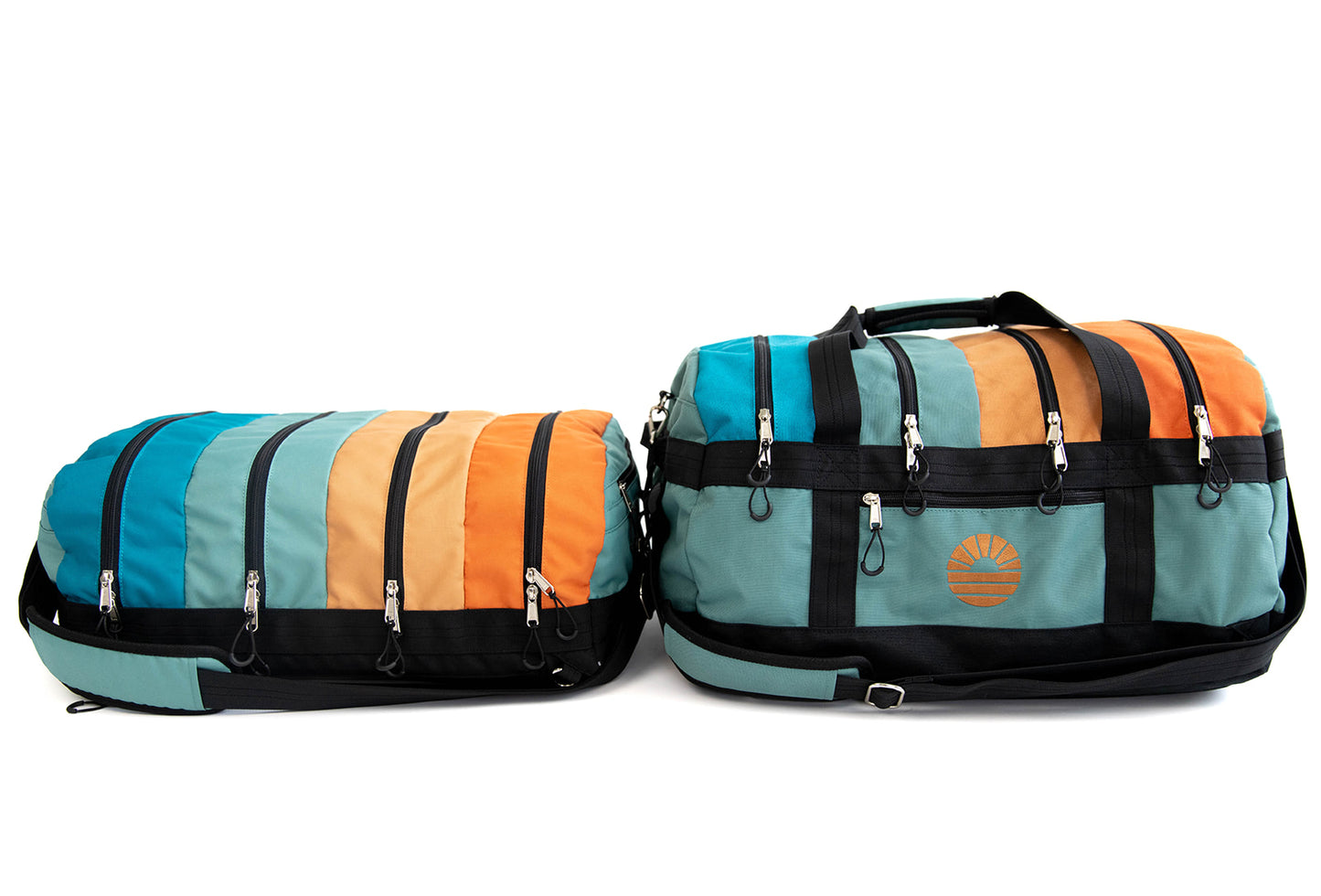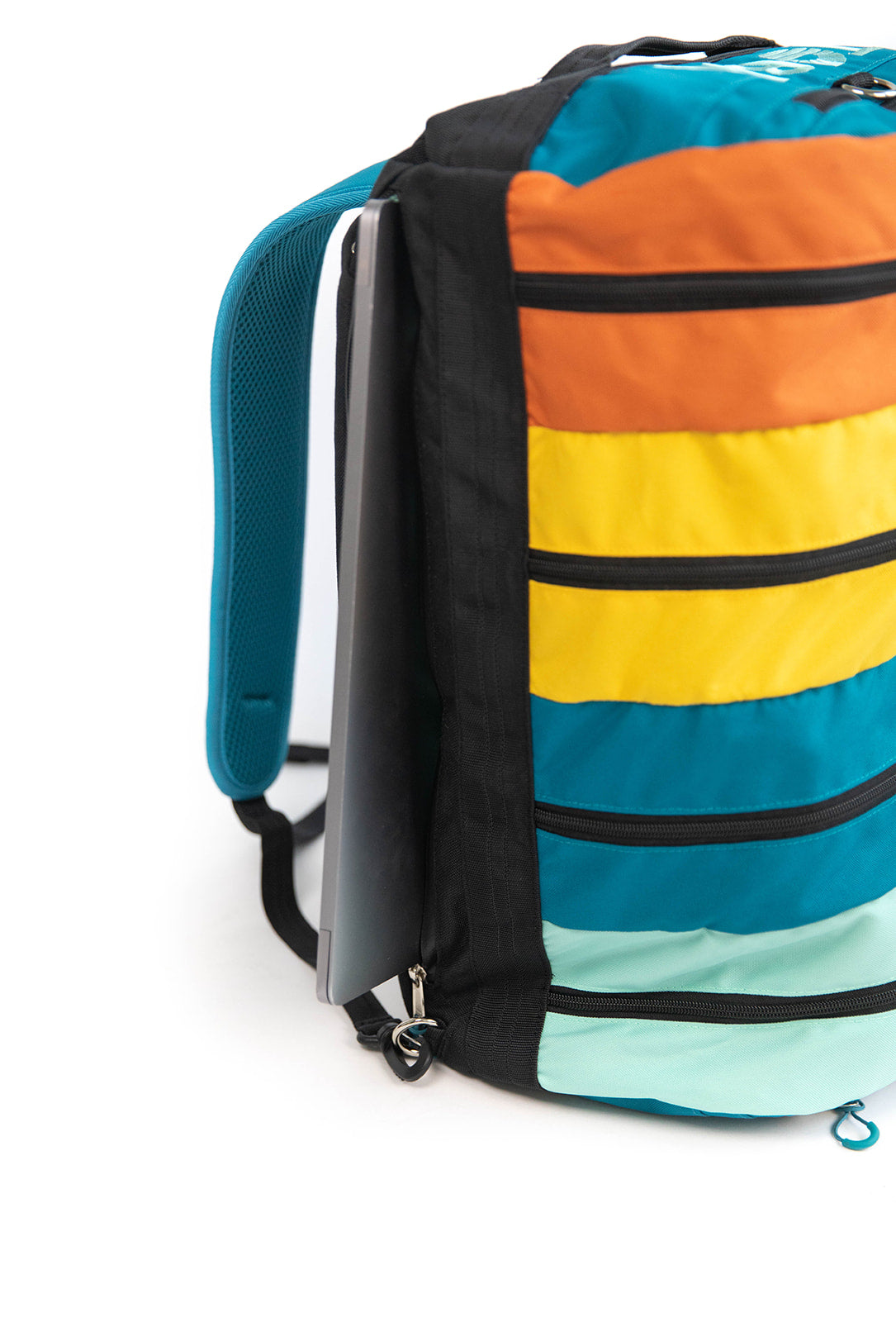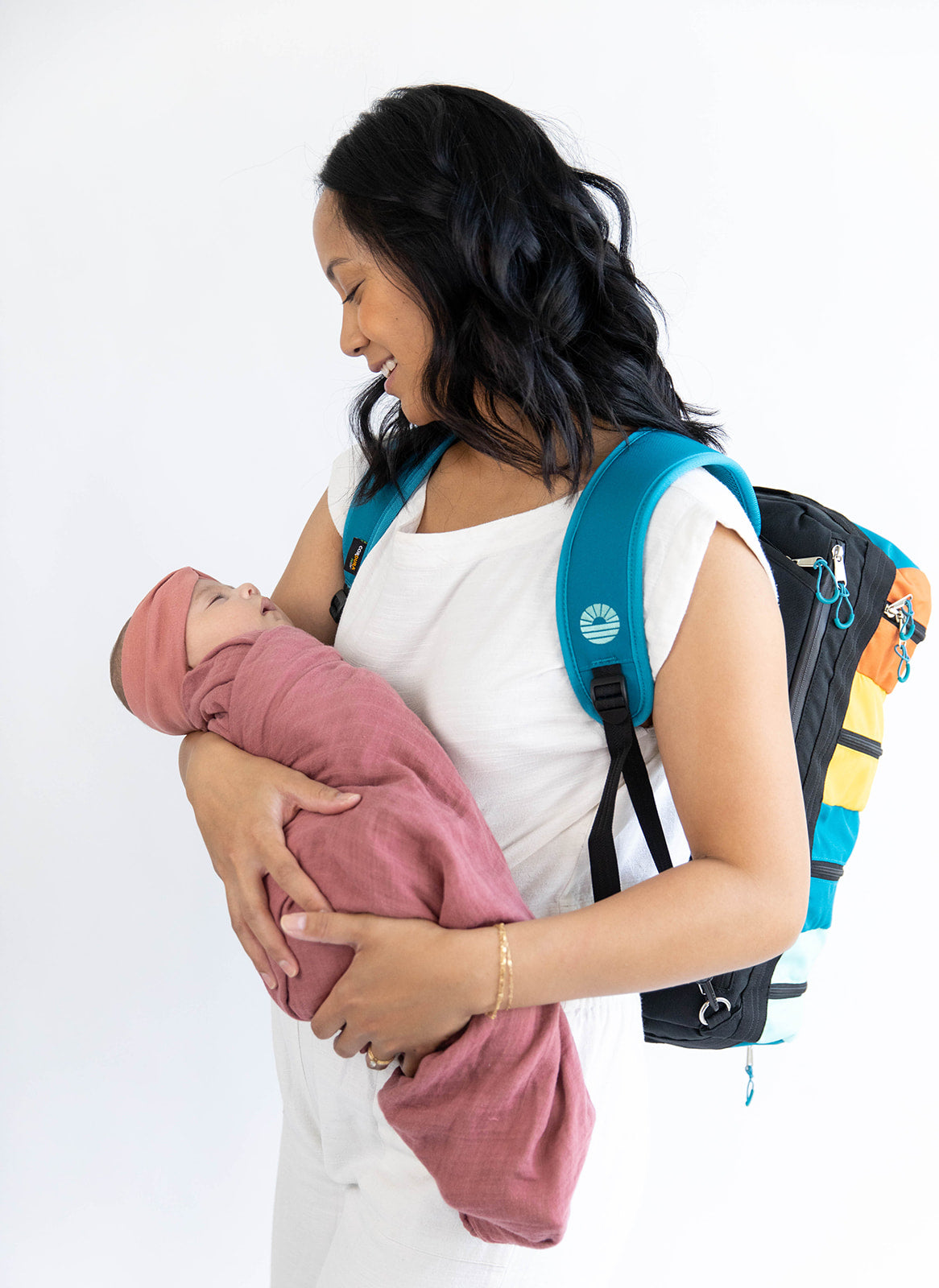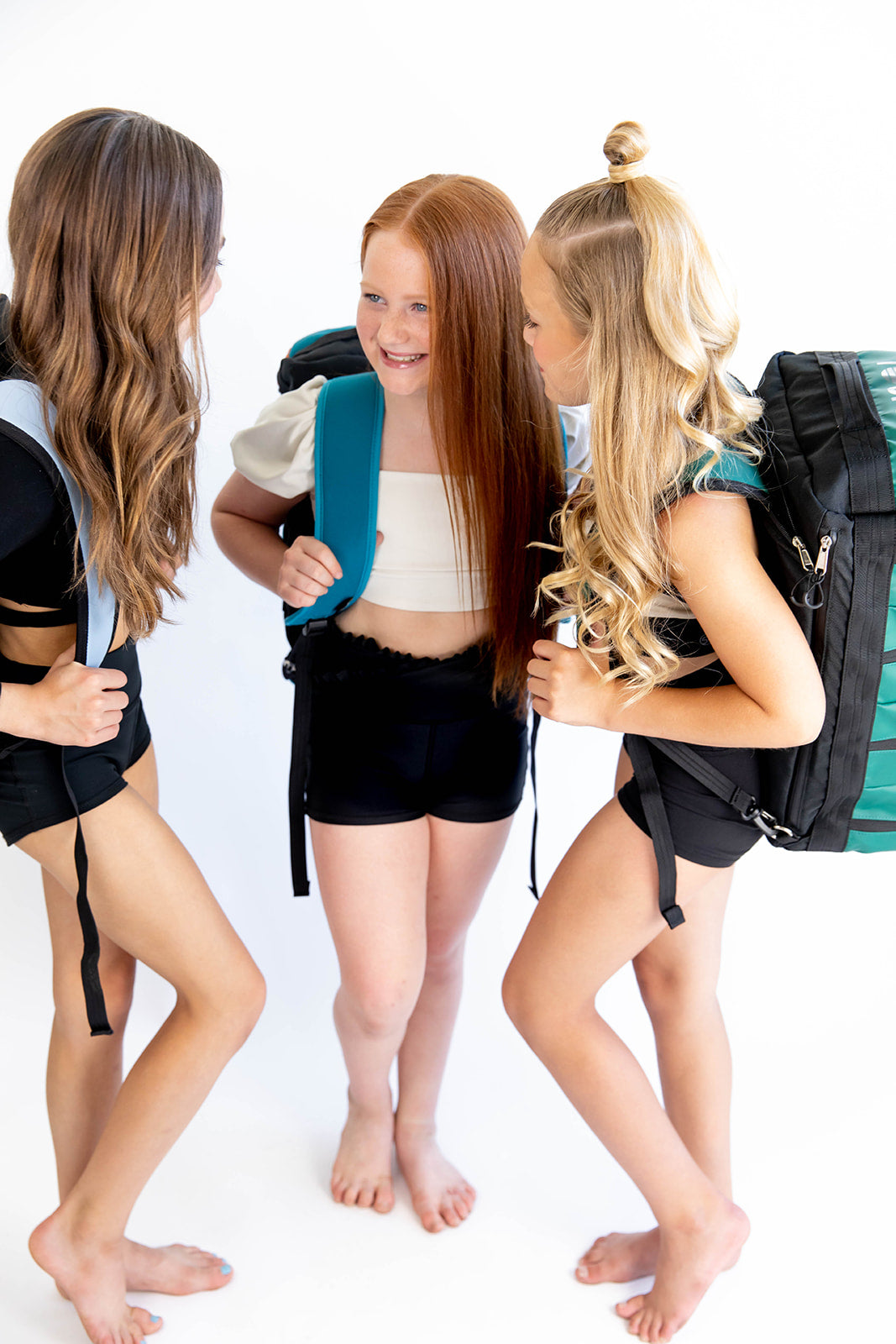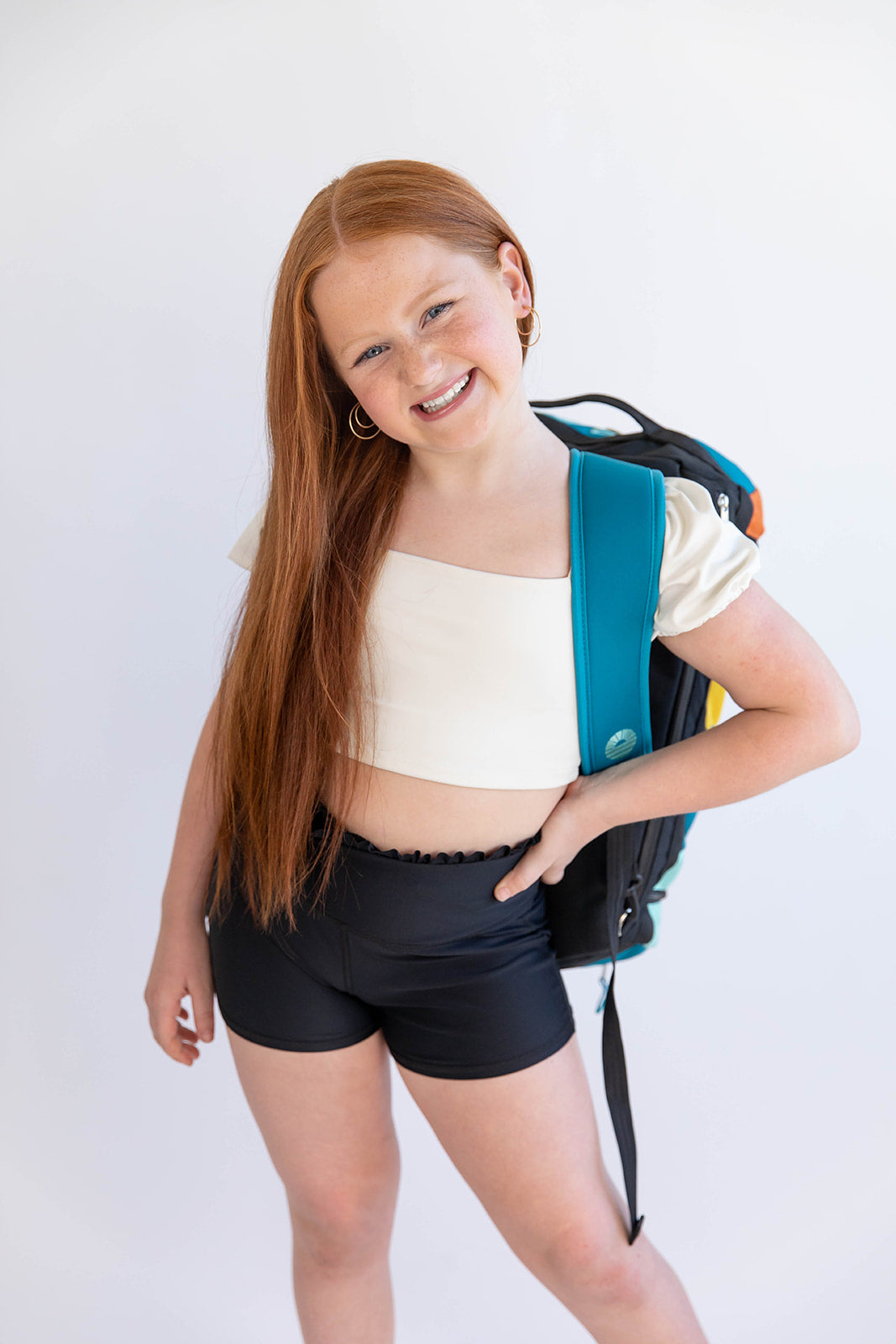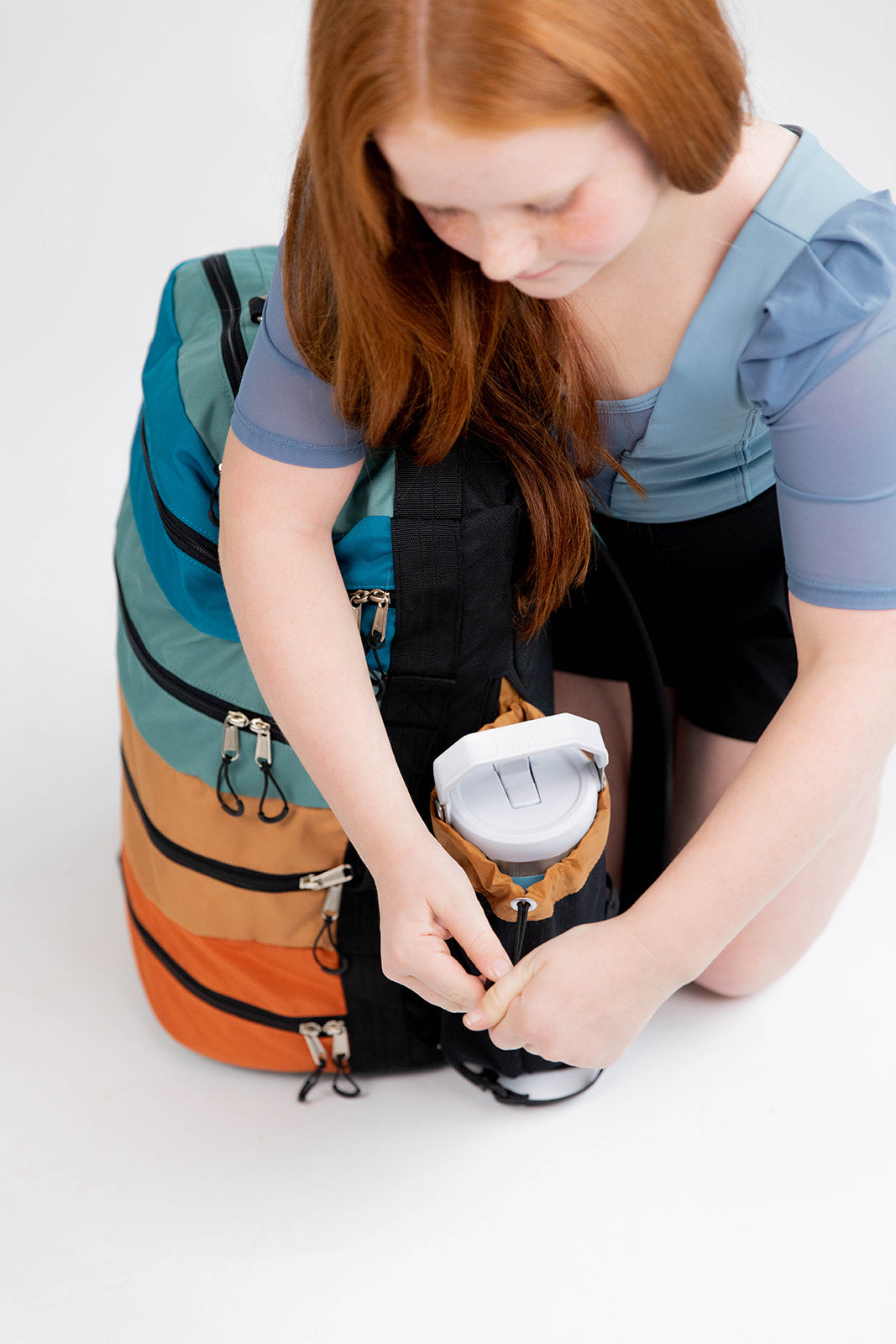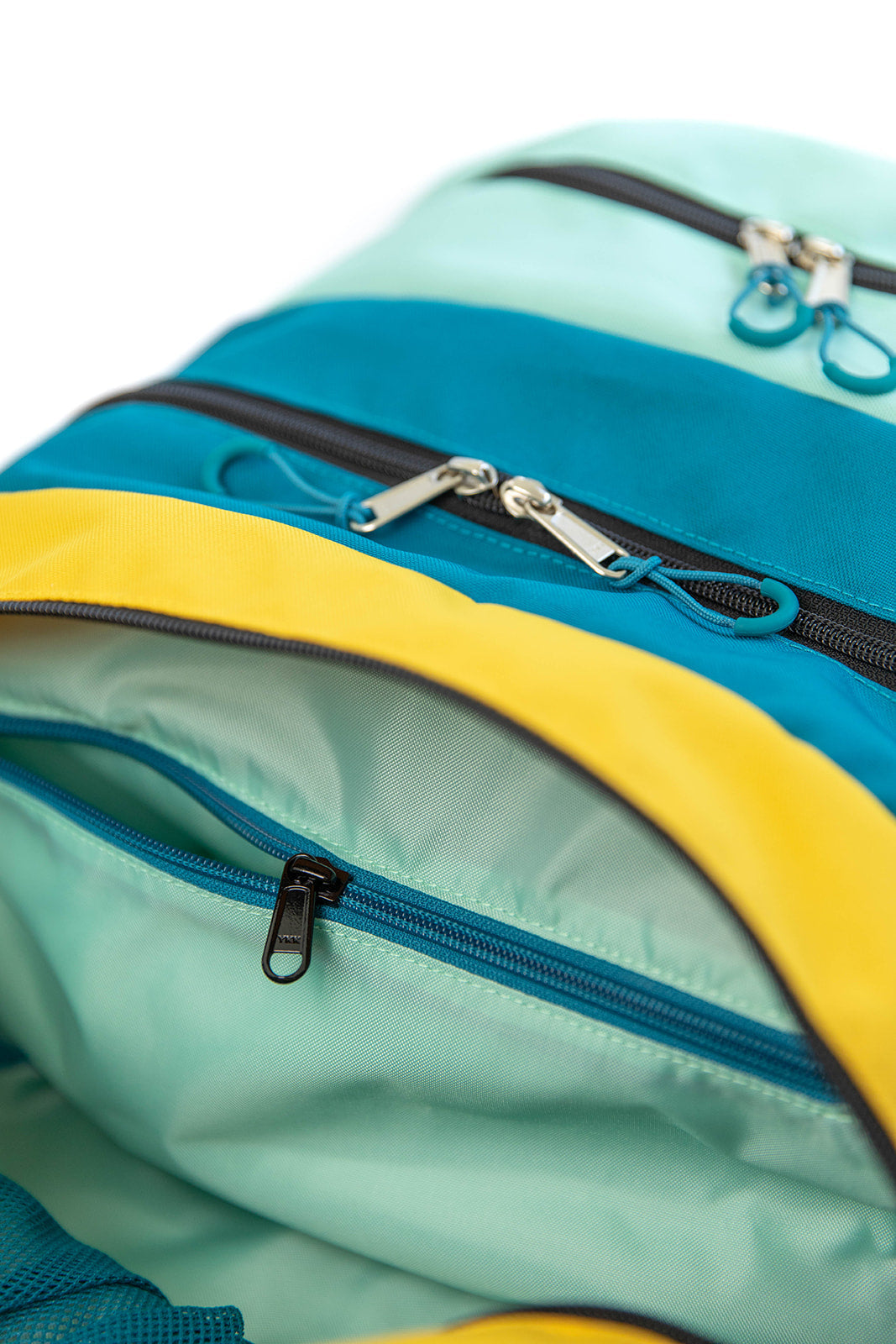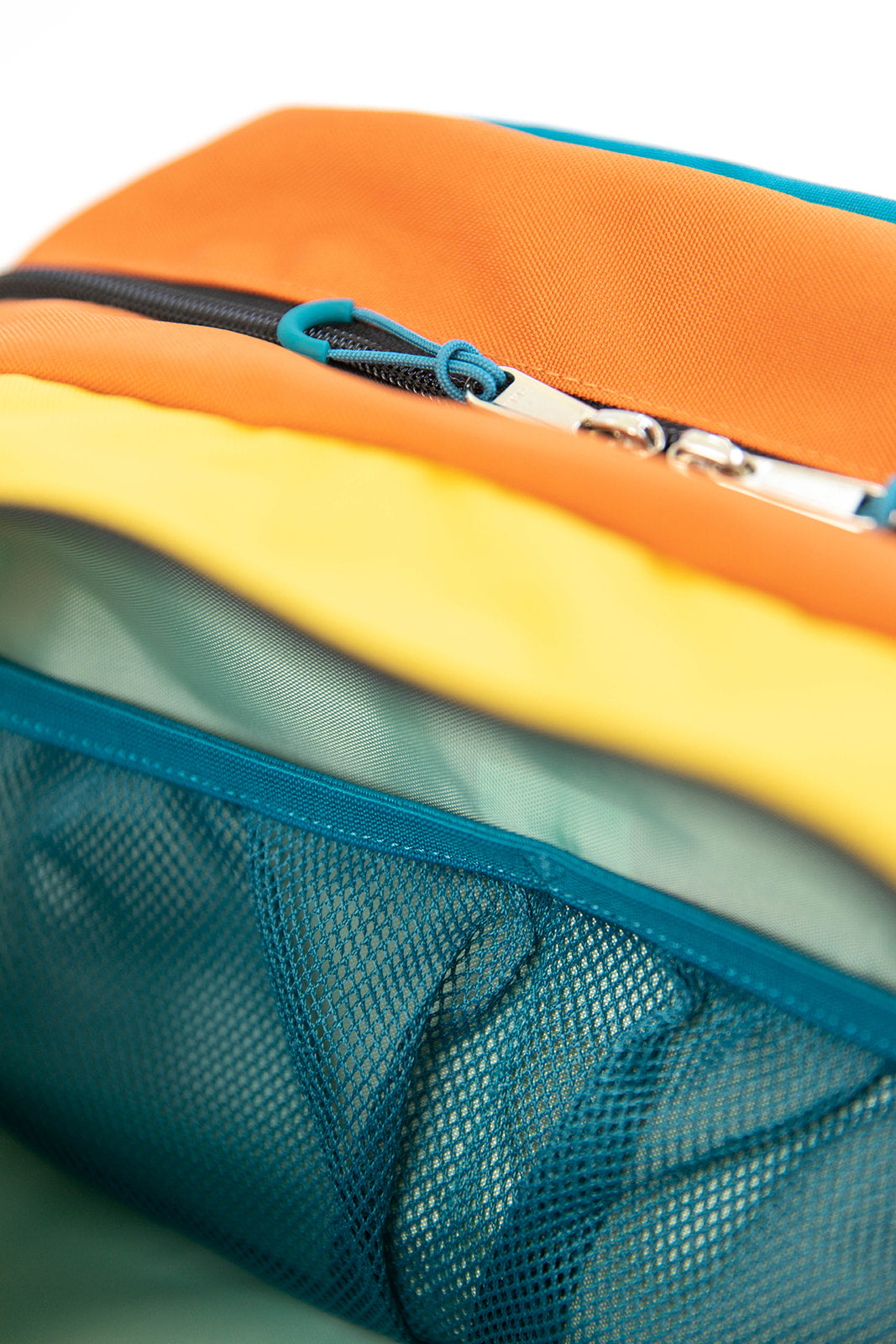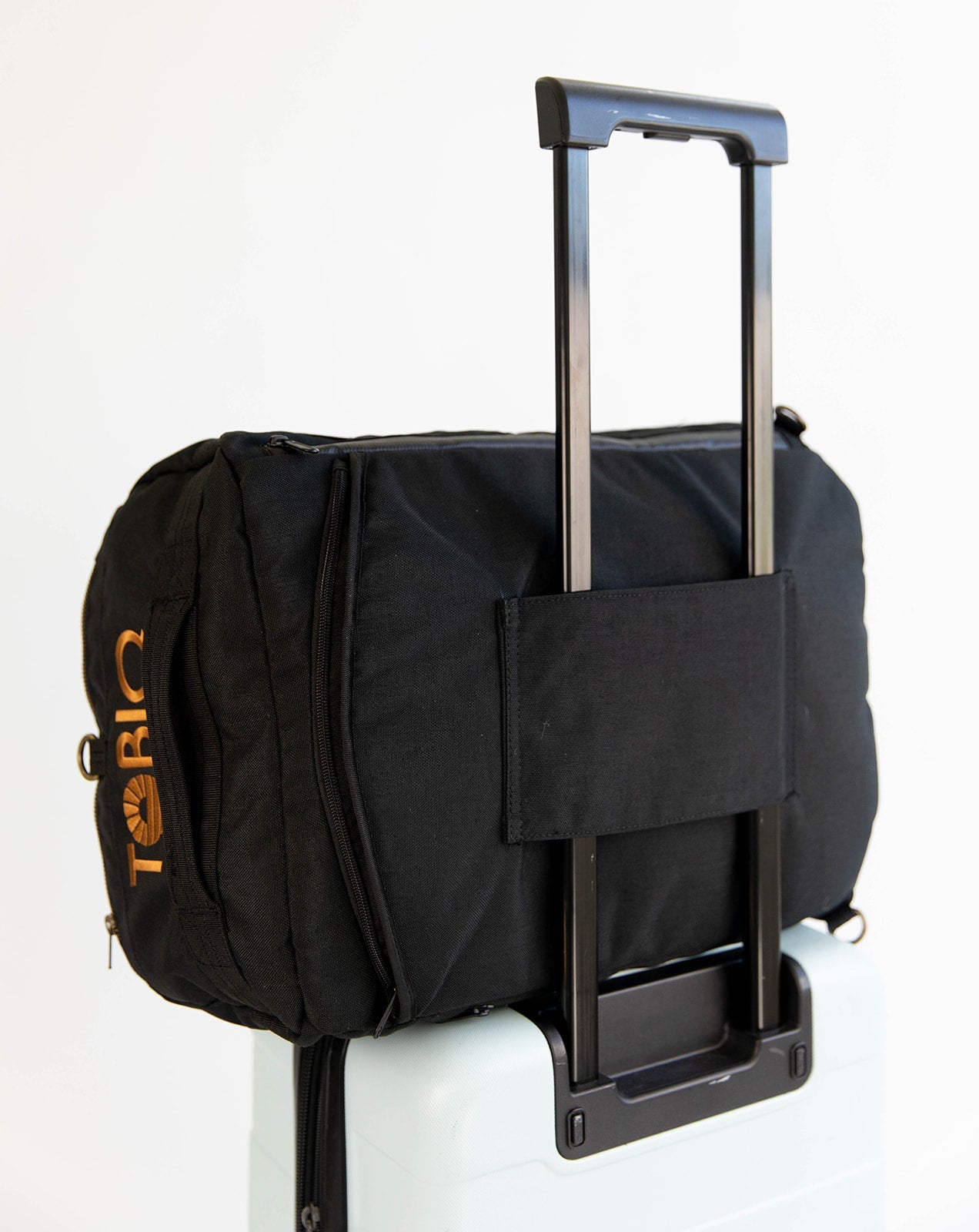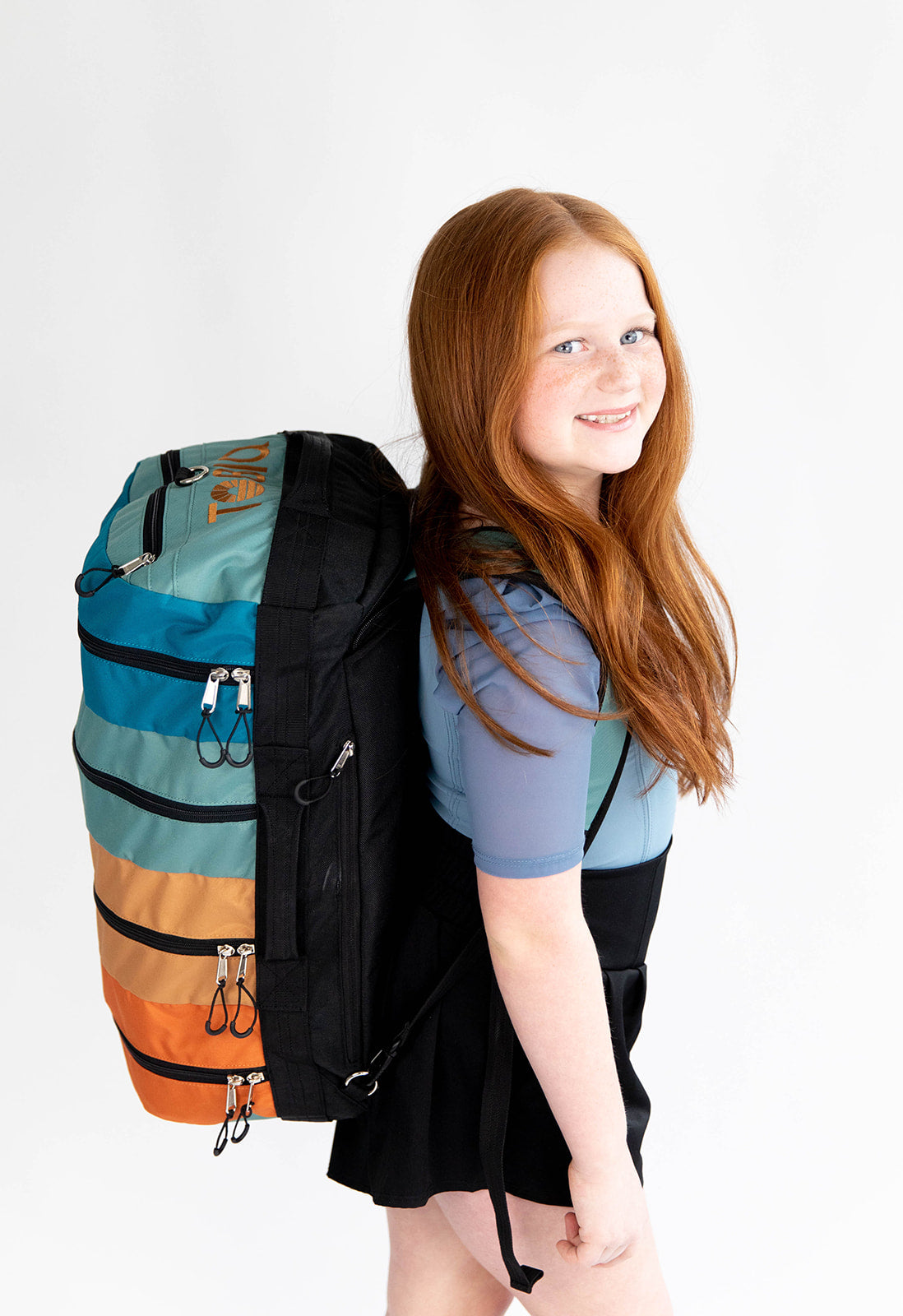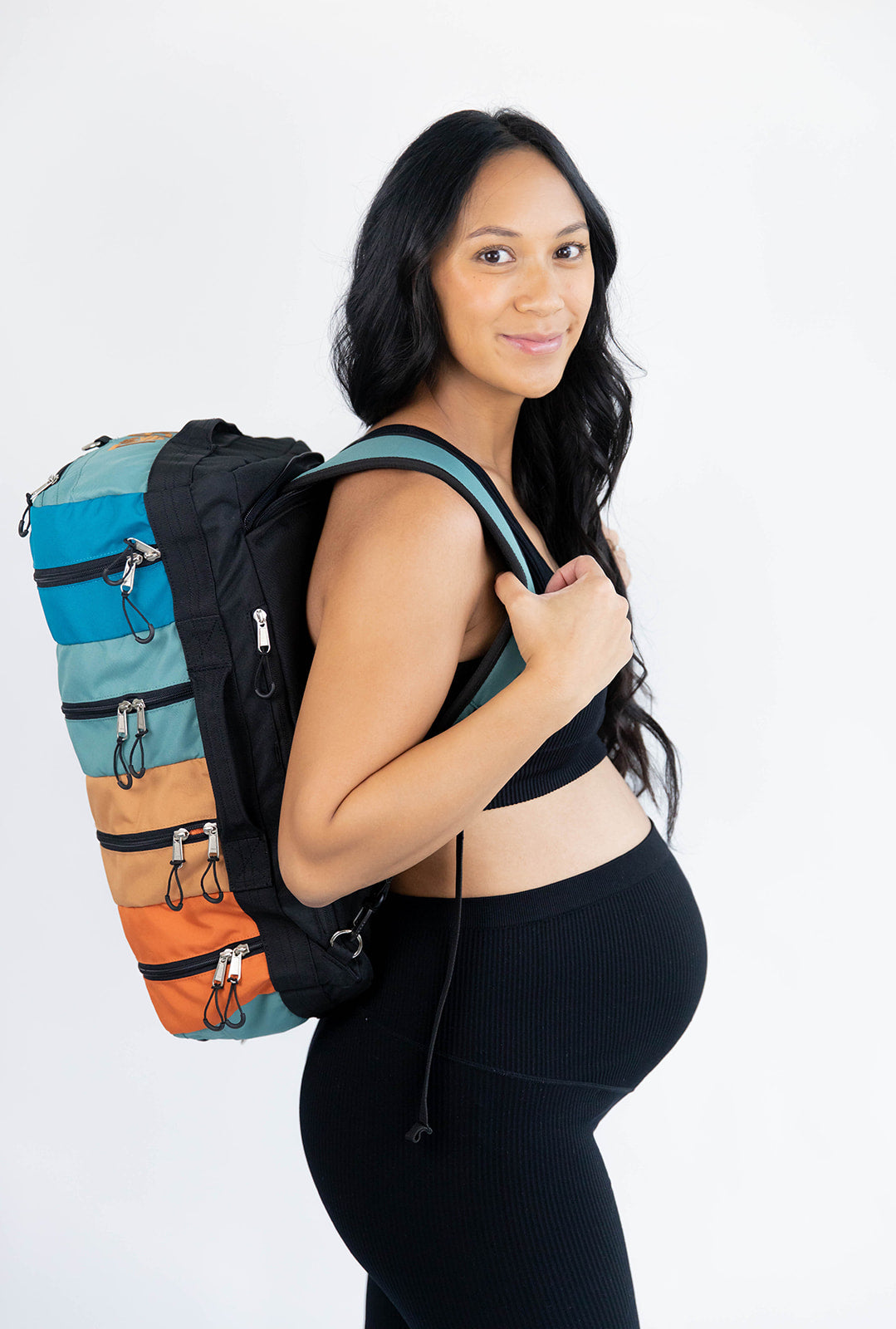 Family Must
I got this bag as a present to myself. Our diaper bag had seen better days and I needed to replace it. I NEVER liked diaper bags -both the look, functionality and small shoulder straps (so my husband had a hard time swinging it on)- so I wasn't considering another traditional diaper bag. We had used a traditional backpack for awhile but those pockets are meant for books, laptops, some chapstick not diapers, teethers, milk bottles, etc - but the comfort level/size is appropriate for an adult .
The Tobiq bag fits the Bill! It is not *tiny* it is longer than a backpack. The shoulder straps are perfect for a petite to large shoulder/arm. There are 4 amazingly designed pockets that you can access in the "backpack" position or "duffle bag" position. There are two small "sleeve" pockets at the top and bottom of the backpack which I fight my full size bifold wallet, keys, chapstick in without impacting the top big pocket or making a weird top lump. Very happy with this upgraded bag for the kids and the color options are very cool. ONLY critique would be the zipper tags are kind of thin and I do feel they may snap in coming future.
It is an expensive bag, but an investment you'll be EXCITED to pack and use!
Such a great bag for organizing. Can't wait to travel with it as my personal carryon item. So many pockets and ways to carry.
Awesome bag!!!
This bag is fabulous!!! Love it!
Great bag!
Got one for each of my daughter's for their baby diaper bags. They love them!
Thanks for sharing Kira! Sounds like you must be a pretty awesome mom and grandma! <3
Love it!
I have been eyeing this bag for a while now. I finally pulled the trigger as I wanted to take it to Hawaii for Thanksgiving break as my diaper bag and carry on. Upon opening the package, I thought to myself "darn, I should have gotten the 60L". Once I started filling it up with diapers, extra baby clothes, toys, snacks for my baby and 6 year old, plus my toiletry bag, makeup bag, airplane sweaters for 3, iPads, and so much more…I realized that this is perfect for what I intended it for and kept everything so organized. My husband.. skeptical at first, loved it by the end of the trip as well. A week after our trip, he was packing up for a business trip to Dublin and London, and was finding it hard to fit everything into his usual carry on luggage and backpack as I think it's his first time traveling there in the winter and needing more layers. He asked to borrow my TOBIQ. He was so happy to fit everything he needed and even took a picture to show me at the airport. He usually never likes anything I buy as I usually fall for the latest fads. I don't think this will ever go out of style or become obsolete. He's asked me to buy him one. He even wants the same color. I still can't believe I found something first that my husband loves. I'll be getting another 30 L and maybe a 60L as a weekender bag for our family of 4. Love it!
Wow Mia! I LOVE that you shared that! It makes me so happy to hear how you've brought something to your sweet family that everyone loves and that Tobiq gets to be apart of it! <3