Maritime Rainbow Strap
Regular price
Sale price
$20.00 USD
Unit price
per
Sale
Sold out
This happy accessory to your bags can be ordered in 40 or 60 inches. It is built with a cushioned, textured weave for comfort. Both strap lengths have built in sliders to adjust the fit. The 40 inch strap will cinch down to 20 inches. The 60 inch strap will cinch down to 30 inches. The Maritime Rainbow Strap is the perfect add on for your TOBIQ twin bag or duffel bags.
Share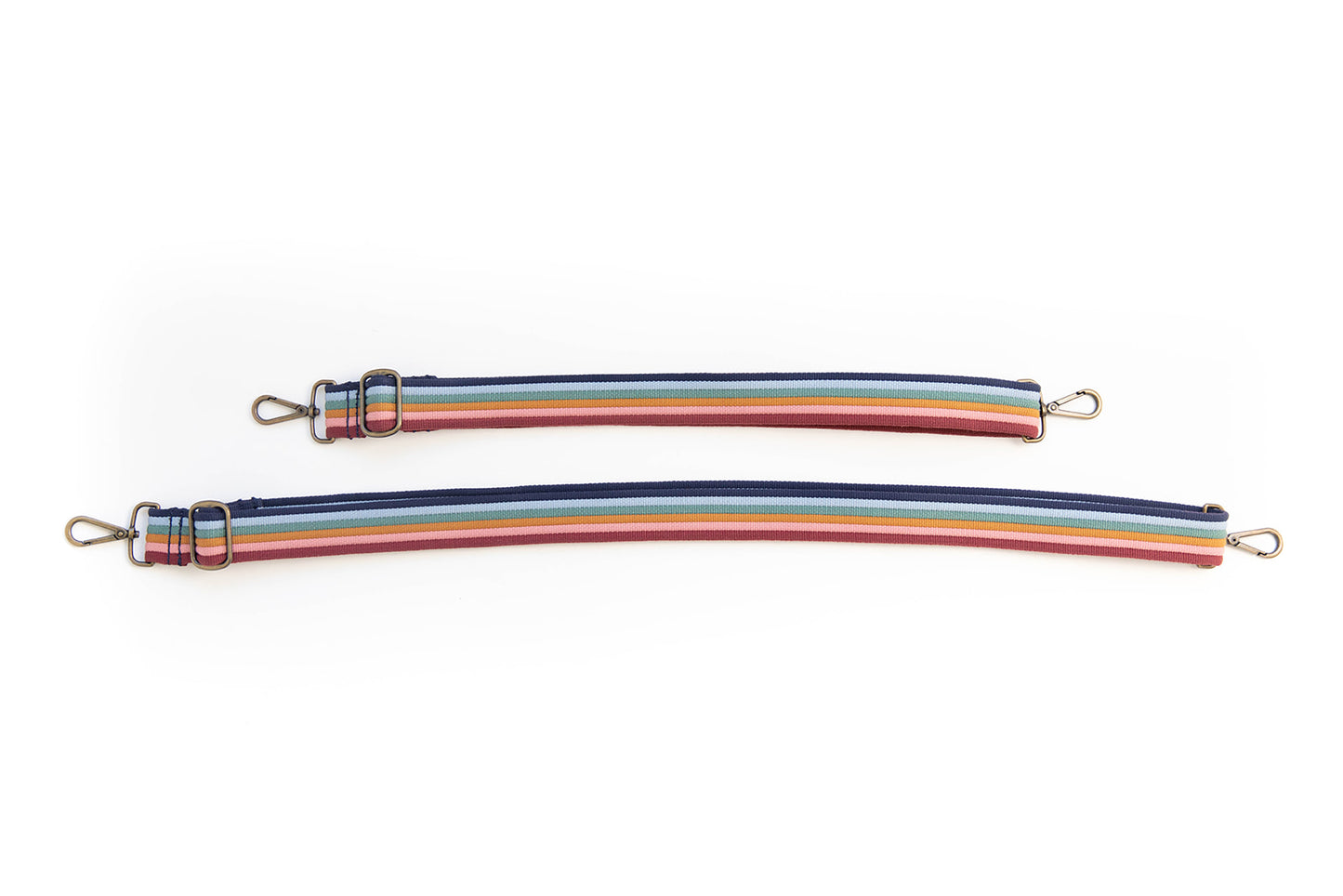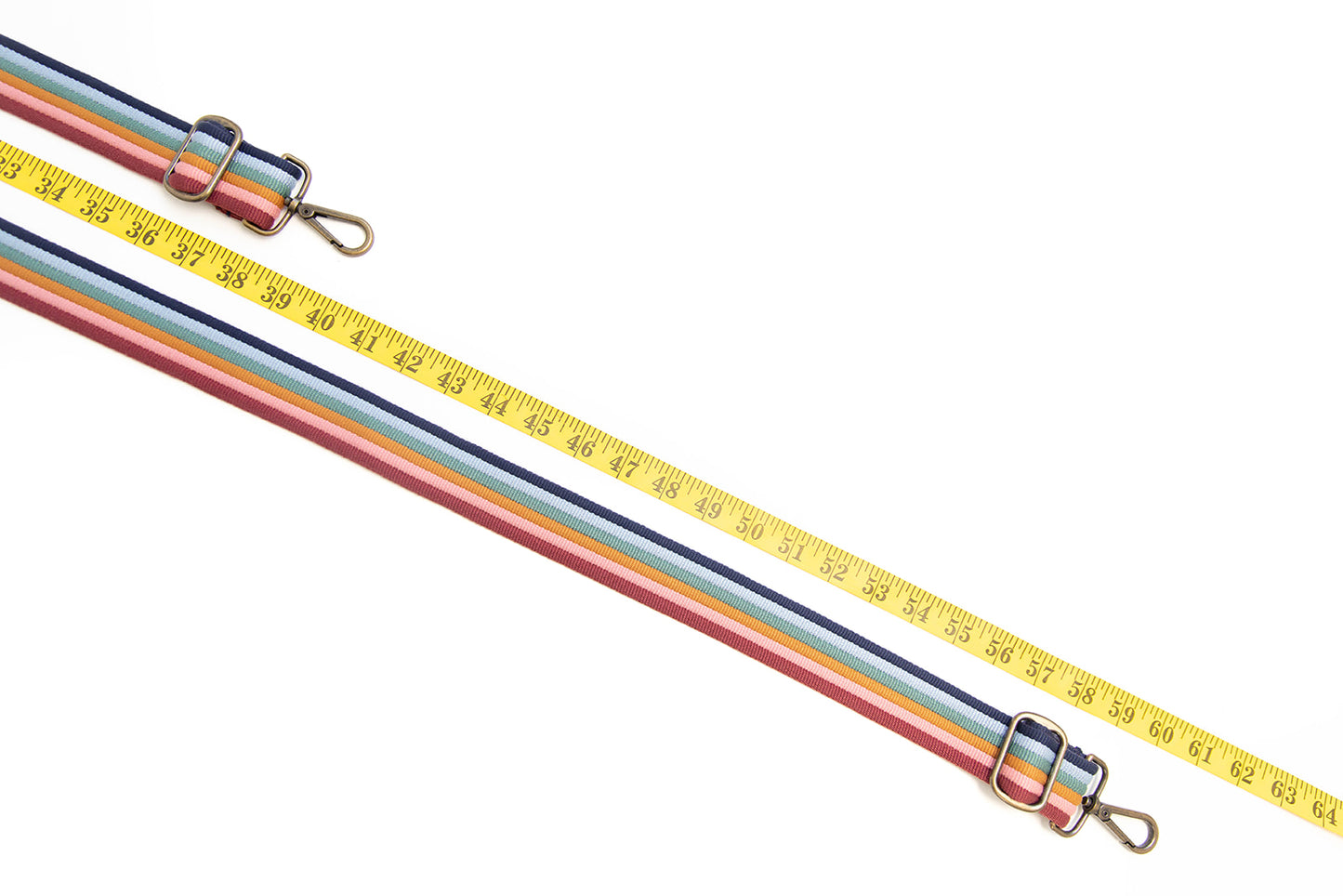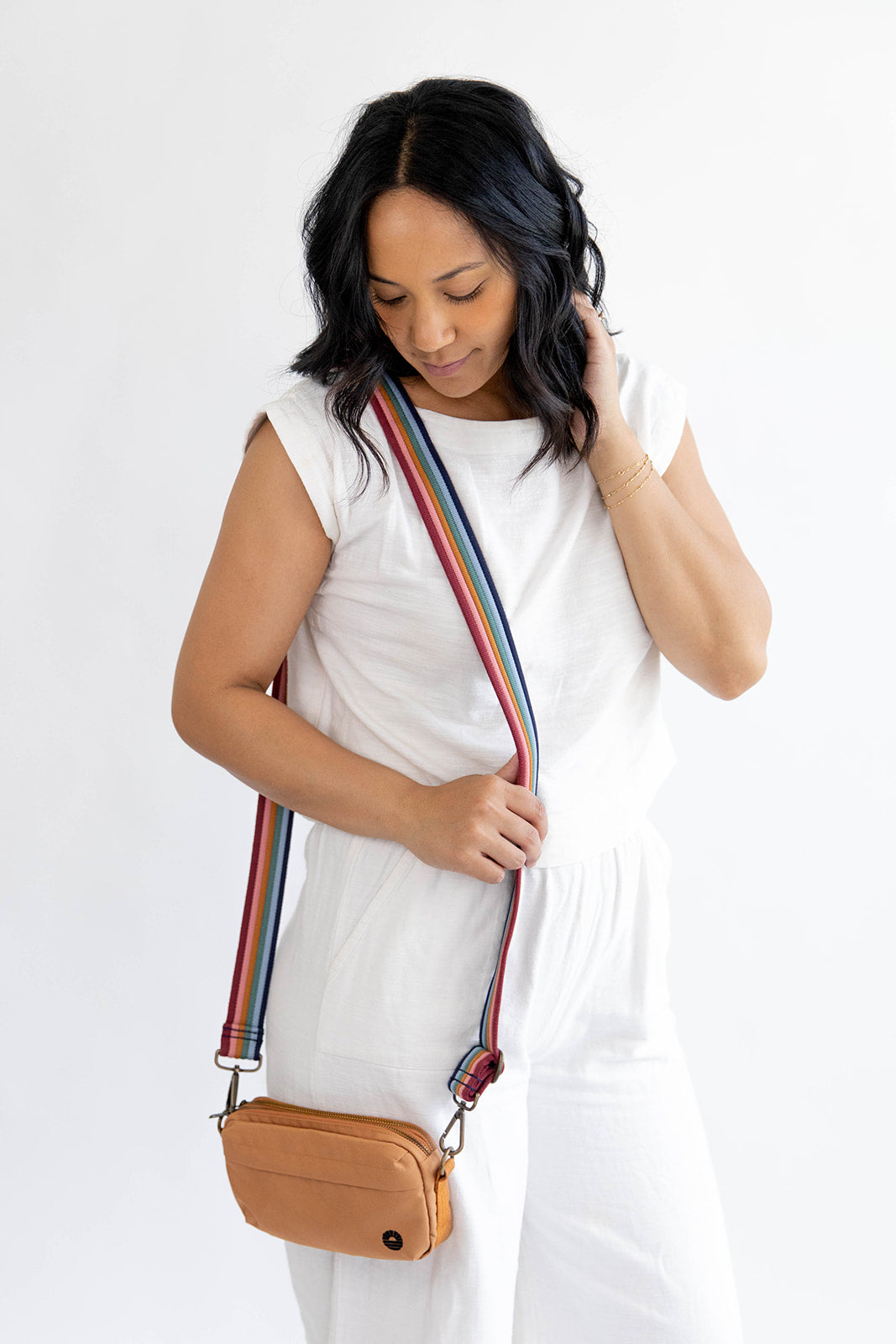 size is both too big and too small
I love the design of this bag! But I wish it were either 10% smaller, so that it would be a certain carry-on, or 10% bigger, so that it would work for a 5-7 day trip. As is, I'm afraid it will be neither. I measured the footprint of my Tobiq 60L bag to be 20 x 15 x 12. Most airlines specify carry-on = 22 x 14 x 9; American Airlines limit is 18 x 14 x 8. I've tried to pack it for a 7-day trip and it's just a bit too small. I hope Tobiq will make a 55L and a 65L?!
Hello Carol! I am so happy you love the design of our 60L duffel! We understand your concerns about it being a little too large for some airlines. When we designed the bag, we wanted to maximize overhead carry-on capacity. The dimensions listed our website reflect its full, packed to the max volume. Due to the compressible nature of duffles, you should have no problem carrying your bag onto any US airline. We have customers that use our bags as carry ons all around the world, and the only airlines that may give you trouble are small European inner country flights.
If you are looking for a Duffel that is 10-15% smaller, we have our amazing tandem bag! It's exactly what you were asking for, with dimensional volume that lines up perfectly with the numbers on Airlines websites. If you are looking for something even smaller, or 30 L duffel bag is a perfect personal item size that fits underneath the seat in front of you on the airplane. Bottom line, we have great options for you, and an amazing customer service team who is happy to help you exchange to find the perfect fit for what you were looking for! Contact support@tobiqtravel.com and they are happy to help you with your exchange within 30 days of purchase!
Perfect weekender bag for the family
Have been able to fit it under a seat for short flights if not completely stuffed. Otherwise, it will need to be in an overhead compartment. I look forward to using it for both a weeklong business trip on my own and also a 12-day trip for my family of four.
Just right for hands-free travel with toddlers
We are going to Hawaii in the spring and I needed a bag that I could wear and would be spacious enough for me and my two small children's things. This bag will allow me to move through the airport with ease and keep my hands free to wrangle kids. The colors are also so pretty in person. I can't wait until my kids are old enough to wear their own bags - they will be getting the smaller size!
Love it
It's very convenient to use, I will buy 30L one as well cuz I really like the quality of tobiq!!! Thank you so much
Love this!
Just bought this for a 2 week camping trip. It has sooooo much room. I've already started packing and have 8 pair of pants in one zippered compartment and STILL have room!!